The hybrid AC/DC solar air conditioner allows you to harness the natural and free energy from the sun to help you run your solar Air Conditioning unit. You could save up to 100% on your mains power usage* with our Superen Solar Hybrid Air Conditioning System, plus it's easy to install and use so you can get started on saving money and lowering your energy usage with no hassles. The solar panels are wired directly into the outdoor unit by your installer, this means no additional inverter required. Once the system is set up, simply switch on and enjoy.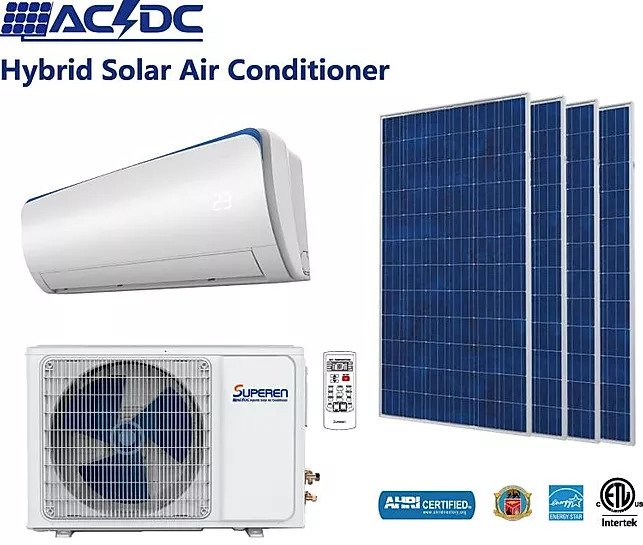 Some of the benefits of the hybrid solar air conditioners include:
Stay Cool or Warm without the huge energy bills. Use it more often.

Can pays for itself, in energy savings alone, within 12 months of running time.

Runs automatically between both Solar DC Power and 240V AC Mains.

3.5kw Performance without costing the earth.

As the sun goes down it transitions over to the mains power supply.

Comes with a 5 Years Warranty when installed by a certified air conditioner installer.

Rated to cool or heat around 20-40 square meters.

Filters pollen particles from the air and can also dehumidify your space.

Helps to reduce Greenhouse Gas Emissions back at the power station.

Highly efficient and feature packed 3.5kW split system inverter air conditioner.

Uses 1kW of solar panels (typically 4-6 x 300W panels in series).

When running together with the solar panels it can use no or little AC mains power which is an enormous saving compared to standard air conditioners.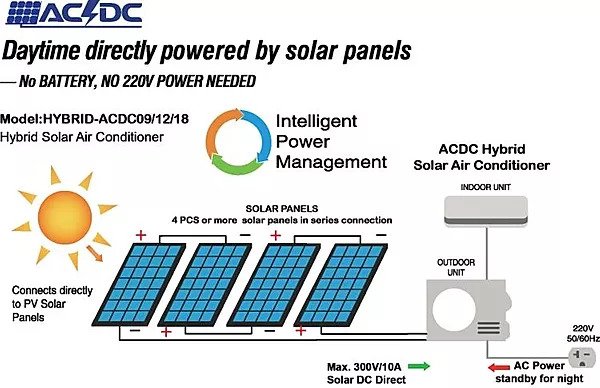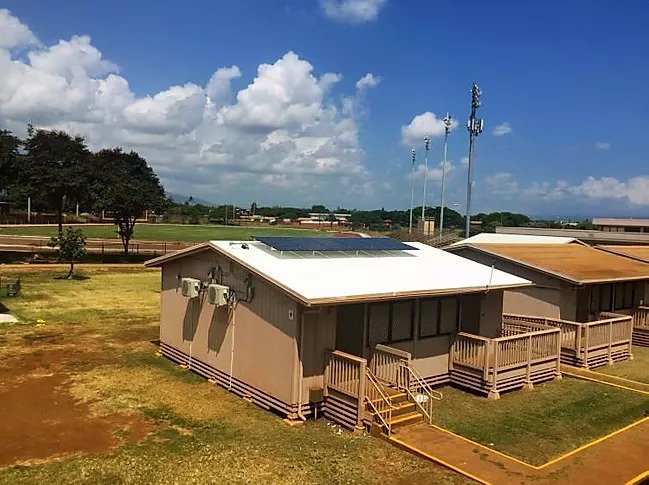 Off Grid Solar Air Conditioner
If your power source is native 48VDC as part of a telecom or off-grid solar application, Superen's 48v all-DC air conditioners are your most efficient cooling choice. DC48V air conditioners can substantially reduce power supply/generation costs and battery requirements. An all-DC system means you get the advantage of extreme high efficiency without the need for inverters. The 48V air conditioner is designed to conserve power, and operate reliably for many years without maintenance.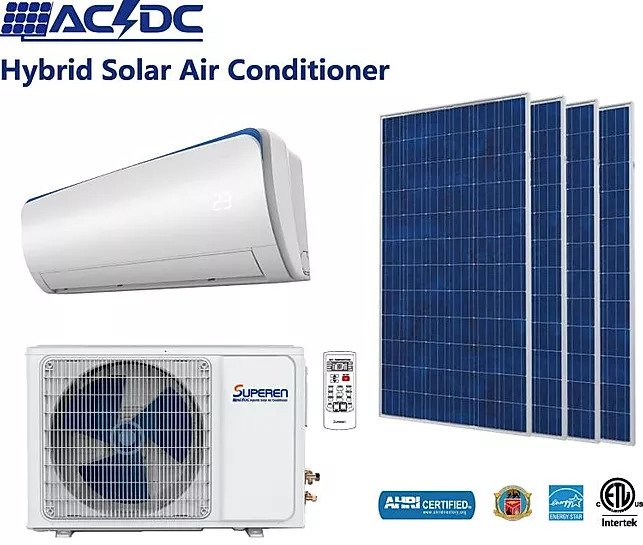 Some of the benefits of the off grid hybrid solar air conditioners include:
100% DC Inverter = No Wasted Energy
High efficiency (Brushless DC) permanent magnet motor.
High efficiency brushless inverter DC permanent magnet compressors.
DC Brushless indoor and outdoor fan motors.
100% DC operation
Variable frequency drive 25hz - 120hz (variable speed)
Capacity dynamically sized 3071-12966 BTU per hour as needed.
48V DC Power, no inverter required, no AC power required.
Rotary Compressor provides high efficiency operation and slow start.
Deep cycle batteries can be used as an energy bank for overnight operations.
Innovative control logic saves energy by matching cooling capacity to demand.
Uses min. 4pcs standard 12v (or 8pcs 6v) deep cycle solar batteries.
Batteries are configured in series/parallel for 48 volt operation.
Uses 4 or more standard 310w solar panels.
Works with external standard solar charge controller.
Solar panel and battery requirements will vary based on application and local sunlight conditions.
Quiet operation.
Minimum energy loss, SEER>22